Eight months of worsening violence in Iraq have many concerned, and the Obama Administration is rush shipping large numbers of drones and missiles to the Maliki government to "confront al-Qaeda" with.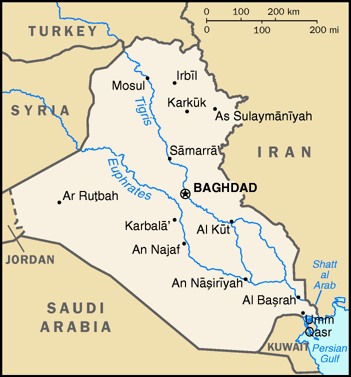 Sectarian violence has been soaring in Iraq throughout the summer and into the winter, with spillover from Syria and internal resentment over Maliki's reneging on power-sharing agreements combining to start a bloody civil war.
Unlike in Syria, however, AQI doesn't control towns or territory in Iraq, and their attacks are the same hit-and-run insurgency that the US wasn't able to stop with air strikes. Experts are saying they doubt the move is going to make any serious difference on the ground.
At least not with respect to the insurgency. The Maliki government has been keen to get larger amounts of weapons for years with an eye toward an eventual confrontation with Kurdistan, and while tensions have calmed there somewhat in recent months, the influx of missiles that will struggle to find a target in al-Qaeda may eventually be repurposed for Iraq's future wars.