With the northern route through the former Soviet Union ridiculously expensive and the Pakistan route intermittently interrupted by US-Pakistan relations turning sour, the largest supplier for the US military in Afghanistan is finding itself under investigation for choosing a better route.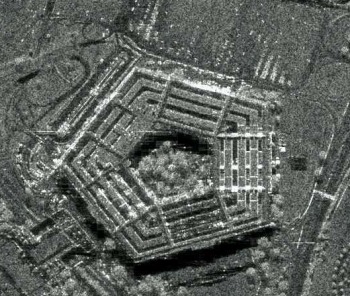 The supplier is accused of shipping into ports in southern Iran and running the equipment in through Herat. Its a safer, cheaper, more reliable route, but unfortunately it also violates US sanctions on Iran.
The story is a particularly problematic one for the Pentagon, which on the one hand is under pressure to crack down on a "violation," but at the same time can't help but notice how imminently reasonable using Iran for supplies actually is.
With the US looking to lock up a protracted occupation in Afghanistan "through 2024 and beyond," a rapprochement with Iran could make them a possible alternative to Pakistan in the years to come.