The Israeli occupation of Palestinian territory has been straining its relations with the European Union for some time, and looks to be a major issue with the arrival of Dutch PM Mark Rutte today.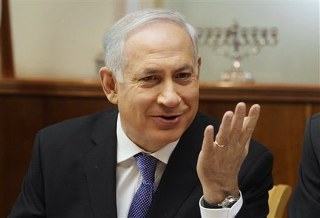 It started when Israel made a point to tell the EU that the Gaza Strip couldn't be allowed to export goods because they couldn't tell if the shipping containers secretly had explosives.
The Netherlands, taking this as a problem to be solved rather than what it was intended to be, an excuse, went out and bought an expensive shipping container scanner to put at the Gaza crossing.
Israeli Prime Minister Benjamin Netanyahu thanked Rutte for the scanner on his arrival, but insisted that the Gazans can't use it to ship goods abroad anyhow, saying that it "is not a good idea."
He went on to say that the scanner, which Israel intends on keeping, "will be important for prosperity," and proves the Netherlands' friendship to Israel.
Last 5 posts by Jason Ditz