Former Arab League chief Amr Moussa has unveiled the new draft constitution for Egypt, and it is fueling opposition by granting the military broad powers to try civilians under the Code of Military Justice in military tribunal systems.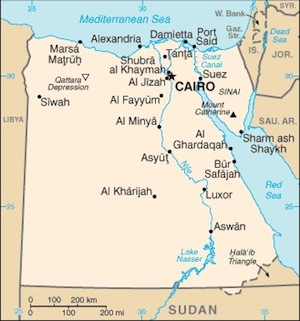 Nominally, the charter aims to "limit" such charges by saying they can only come when the military is "harmed" by something the civilian does. In practice, with an all-powerful military claiming it "is the nation," this could end up covering literally anything.
This is the third constitution for Egypt in as many years, following a 2011 provisional constitution and the 2012 Morsi government constitution, each of which limited military autonomy much more than the new one, which was drafted under orders from the post-coup junta.
The junta has also virtually banned public protest, insisting any assembly of 10 or more people needs police permission, and of course no such method for obtaining such permission exists.
Secretary of Defense Chuck Hagel issued a warning to Egypt about that law, saying the US, which has been mostly supportive of the junta takeover, wasn't comfortable with limitations on public expression.
Last 5 posts by Jason Ditz