The International Atomic Energy Agency (IAEA) committed itself to doing anything necessary to implement the P5+1 deal with Iran, but it may have overreached according to leader Amano Yukiya, who says that they may not have the money to pay for everything the two sides agreed to.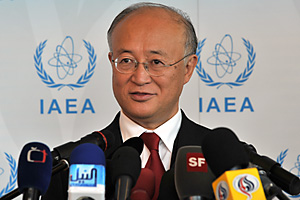 The interim deal, which is set to last six months, includes a dramatically ratcheted up inspection setup, which would include essentially daily inspections at multiple sites.
That's a lot more than is really necessary, though it does give Western officials a chance to prove to opponents of the deal that a close eye is being kept on Iran's activities.
But for the IAEA, which is expected to carry all these inspections out, it means a lot more inspectors and support staff on the ground at all times, and that's simply not in their budget. This could stall implementation of the more stringent inspection regime into January, according to officials.
Last 5 posts by Jason Ditz