Egypt's ten member Constitutional Panel, empowered by the junta in September to pen a more military-friendly constitution for post-coup Egypt, has suspended all work to protest a spate of arrests against peaceful protesters in Cairo.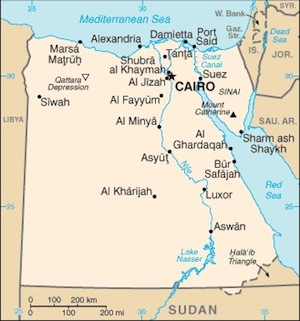 The junta imposed new "restrictions" on protesters over the weekend, announcing that any public gathering of 10 or more people needed advanced permission from police. Since police don't offer such permission, this amounted to a full ban on protests, and sparked several angry rallies after its announcement.
Police have arrested at least 70 people for attending "illegal" protests, mostly people peacefully marching in front of the Shoura Council. Beyond that, police attacked protesters elsewhere in Cairo with water cannons, and some reportedly threw rocks at the police. Arrests in those protests have not been publicly announced.
Since the summer coup d'etat, the Egyptian military has harshly cracked down on protests, and the latest legal obstacles appear aimed at preventing what have been near weekly rallies calling for a return to civilian rule. Instead, the law seems to be one more thing to protest against.