With Secretary of State John Kerry still in the midst of intense, positive negotiations with Iran on a nuclear deal and a potential rapprochement, the State Department underscores just how far US-Iran relations have yet to improve.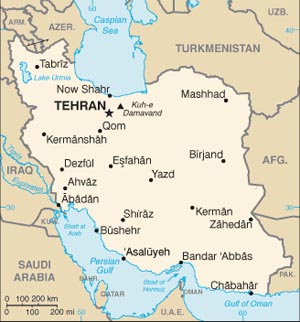 According to Senate officials, the State Department has "reiterated" that Iran is an official part of their "state sponsors of terrorism" list, and has accused the nation of "increased" terror activities in recent months.
Senate aides leaked comments to the Senate Foreign Relations Committee on the matter, dubbing Iran a "security concern to the international community" and insisting it stands behind past allegations.
The comments are just more fodder for Congressional hawks to push for more sanctions against Iran. That could seriously jeopardize the prospect of a nuclear deal, and in that regard the State Department's determination to reiterate old allegations appears at cross purposes with the administration's effort to delay new sanctions.
Last 5 posts by Jason Ditz