They appear to be in the minority so far, but a handful of senators both Democrat and Republican are pushing a resolution that would oblige the Obama Administration to bring the Bilateral Security Agreement (BSA), which will keep US troops in Afghanistan "through 2024 and beyond," to an actual vote in the Senate.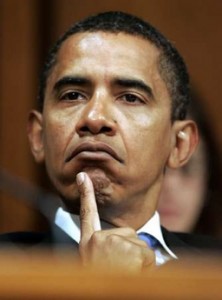 The text of the deal was finalized yesterday, and is being presented to the Afghan Loya Jirga, the nation's informal tribal assembly, for a vote before ratification. The Obama Administration has suggested no intention of putting it to the US Congress, however.
And that's not surprising. Though the US Constitution does require a two-thirds majority vote of the US Senate for any treaty, in recent history US presidents have ignored that requirement on many controversial pacts, arguing that they aren't technically treaties, but rather an "executive agreement" which Congress gets no say in.
The senators are hoping to attach a requirement for a vote to the National Defense Authorization Act (NDAA), but White House officials say that the pact is in keeping with President Obama's public statements, and no such vote should take place.