Hot on the heels of reports that Secretary of State John Kerry was openly at odds with the National Security Council on the merits of the military coup d'etat in Egypt, Kerry has delivered another speech condemning the ousted elected government.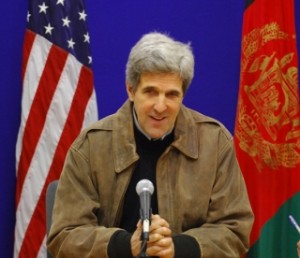 In the speech at the State Department today, Kerry accused the Muslim Brotherhood of "stealing" the revolution from protesters who organized through Twitter.
Broad-based protests ousted US-backed military dictator Hosni Mubarak in early 2011, and the Muslim Brotherhood's Freedom and Justice Party (FJP) decisively won elections that followed in late 2011 and early 2012, with Mohamed Morsi winning the presidency.
Bankrolled by the US, protests against the Morsi government were held in summer, and the military arrested Morsi and seized power. Kerry has praised the coup repeatedly, claiming it set Egypt on the process of a "tremendous transformation."
Last 5 posts by Jason Ditz