The early morning stabbing of an Israeli private by a Palestinian teen is the latest in a series of what the Israeli military is terming "atmosphere attacks," incidents that aren't carried out by any organization in particular, but are just a product of the ongoing tensions in the occupied West Bank.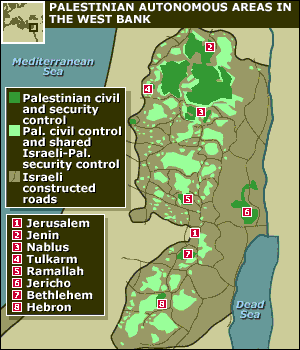 A top Israeli commander in the West Bank discussed the problem as a particularly serious one, claiming there are "some 100,000 Palestinians who have a score to settle with us and each could do so at any moment."
It's problematic for Israeli spy agencies, which have loads of experience infiltrating and surveiling major factions within the occupied territories, but doesn't seem particularly effective at predicting individual attacks from seemingly random Palestinians.
Ultimately such attacks reflect a common concern among Israeli military officials assigned to the West Bank: that government policy is fueling worsening unrest in the region, and they are expected to simply "deal with" the violence that results.
Last 5 posts by Jason Ditz