It has now been a week since the Tehreek-e Taliban Pakistan (TTP) lost its long-time leader Hakimullah Mehsud, killed in a US drone strike. They've replaced him with Mullah Fazlullah, an opponent of the peace process, and threatened a series of revenge attacks nationwide against Pakistani government targets.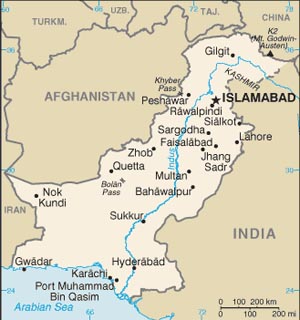 The Sharif government, elected over the summer, had sought to come to terms with the TTP, and was close to starting serious talks with Hakimullah. With the TTP blaming them for not stopping US drone strikes, the peace process is more or less permanently stalled.
Neither the foiled peace process nor the threats of nationwide terror attacks are sitting well with Pakistan's leadership, and Imran Khan, leader of the influential Pakistani Tehreek-e Insaf (PTI) has blasted the US attack, saying the administration intentionally sabotaged the peace process to keep the TTP fighting, and not in a position to bolster the Afghan Taliban.
Most anti-US anger over the drones has focused on civilian casualties, so it is ironic that a strike that actually killed a militant would be the one to spark the biggest blowback, but the extremely bad timing of Hakimullah's assassination seems to be putting Pakistan's tribal areas and northwest in a much more dangerous predicament.
Last 5 posts by Jason Ditz