Australian troops have been implicated in the killing of a six-year-old Afghan boy and his father during a night raid in the Uruzgan Province three weeks ago. The two were in the house next door to the raided house.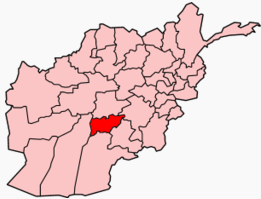 The two were found under a bullet-ridden blanket, shot in the head, and the child had a syringe stuck in his chest during an abortive attempt to revive him. Locals say the troops were on their roof during the next-door raid, and shot down into the home through the roof as well.
The Australian Defense Department confirmed the incident, saying it had informed the Afghan government and NATO, but declined to offer further details, saying there is a pending investigation.
The Australian military reportedly paid "compensation" to some locals over the raid, but relatives of the slain civilians are still furious about the incident, just the latest in a long line of night raids gone wrong, a major source of tensions between the Karzai government and NATO.
Last 5 posts by Jason Ditz