In comments today in the state-run media, Egyptian Foreign Minister Nabil Fahmy warned that US-Egyptian relations are in "turmoil" since last week's decision to cut Egypt's military aid.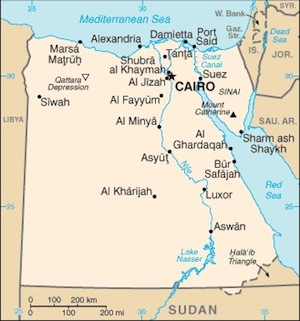 Fahmy went on to warn that the "unrest" caused by the strain in relations had the potential to have consequences region-wide, and urged the US to "better evaluate their relationship in the future."
The US announced the cut a week ago today, keeping most of the $1.5 billion in annual military aid intact but cutting deliveries of certain heavy weapons. The US was legally obliged to cut all aid after Egypt's military coup, but the Obama Administration refused to do so, and it was only after repeated massacres of protesters that the limited cuts happened.
Israel angrily condemned the cuts, insisting that human rights concerns in Egypt have to take a back seat to regional stability. Israel has formed close ties with the new junta, backing its military offensive against the Sinai Peninsula.
Last 5 posts by Jason Ditz