The US government is legally obliged to suspend military aid to foreign powers in the event of a coup d'etat, and may soon actually start obeying the law with respect to Egypt, if a report on CNN is to be believed.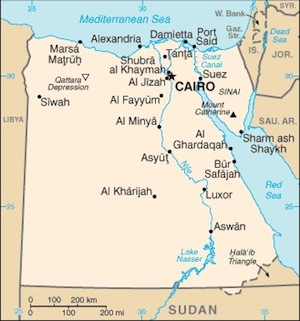 The report cites an unnamed US official saying that a "full suspension" of aid to Egypt would be announced in the coming days, citing an "accumulation of events" including bloody crackdowns on supporters of the ousted civilian government.
The story was denied by WINEP Director Robert Satloff, who claimed assurances from the administration that the CNN story is "not true" and that he "hopes" that's the case. WINEP is closely aligned with Israel lobby AIPAC, and Israel has made clear it wants aid to continue to the Egyptian junta.
Reuters is offering a third version of the story, citing its own unnamed US officials saying that the administration is "leaning toward" cutting off junta aid, but adding that announcements to that effect have been repeatedly postponed in the past.
Last 5 posts by Jason Ditz