The Egyptian military junta had declared Sunday a holiday celebrate the military's might, but instead got massive protests against the military's continued rule and clashes when police attempted to stop the demonstrations.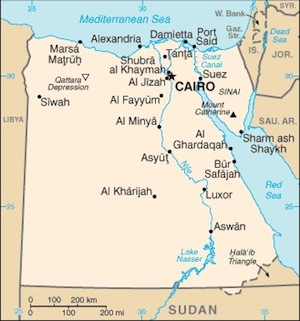 At last count at least 51 people were confirmed killed, with 268 others wounded. Large numbers of supporters of the ousted civilian government were also reportedly arrested for "causing trouble."
Police were openly beating supporters of the Muslim Brotherhood, the now banned party that held office before the July coup, and pro-junta demonstrators also took to the streets to pelt them with rocks.
It was the deadliest day of violence in weeks for Egypt, which has seen myriad bloody crackdowns against supporters of civilian rule since July. Though the indications remain that the junta's grasp on power is secure, there is also significant opposition to their rule, and mass arrests and violence won't change that.
Last 5 posts by Jason Ditz