It's now three months since the Egyptian military seized control of the nation, ousting the elected civilian government and detaining top officials as "terrorists." The military's rule doesn't seem in serious jeopardy, but the protests continue.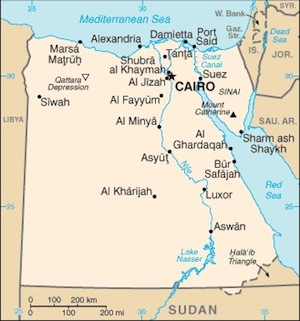 Today's protests were the biggest in a month and a half, and set the stage for a new round of violent crackdowns against the protesters, with troops firing live rounds on the streets of Cairo.
At least five people were reported killed, including one soldier, as protesters calling for the restoration of the civilian government were attacked by soldiers, police, and pro-junta demonstrators.
The Egypt junta has banned the Muslim Brotherhood, the former ruling party, and police are likely to use that ban to move against protesters supporting their return to power.
Last 5 posts by Jason Ditz