Yesterday's deadly suicide bombings in Peshawar are still rocking Pakistan's Christian minority, and major nationwide protests were reported, with Christian communities in every major city making their displeasure heard, including thousands who rallied in front of parliament.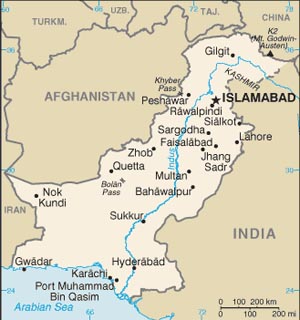 The protests mostly centered on demanding better protection from government security forces, and were met with shows of force by police in some cities, who fired tear gas to chase off marchers.
Christians make up less than 2 percent of Pakistan's population, and have historically not been a target for militant factions, with most Taliban-style groups attacking the nation's Shi'ite minority.
Yesterday's bombing was claimed by a new Taliban-linked faction calling itself Junood-ul Hifsa, which said it will continue to target Pakistan's non-Muslims as retaliation for US drone strikes, which of course the tiny Pakistani Christian community has nothing to do with.
The biggest concern for Pakistan's Christians, though, is that they seem to be an afterthought for Pakistan's government, which seems so far to be willing to look the other way at such attacks while their focus centers on protecting government targets.
Last 5 posts by Jason Ditz