Qazi Abdul Hai, governor in the Sar-e Pol Province and former Afghan Senator, has defected to the Taliban, marking the highest ranking civilian official to switch sides so far in the war.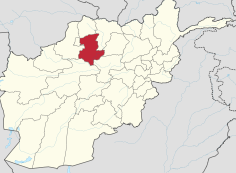 Hai appeared in a video released by the Taliban announcing his defection, saying that he came to see the "corrupt face of the government" during his term in the Senate and had grown increasingly disillusioned.
Hai was an active anti-Soviet fighter and a Brigadier General in the Afghan Civil War of 1992, and was given the Afghan Presidential Medal of Jihad and Resistance by President Karzai in 2006. He served in the Senate from 2004-2008.
Taliban officials termed the defection a major achievement, saying it was a result of their ongoing actions in Sar-e Pol. The northern district was, like much of the north, long outside of the Taliban's influence, but that has changed increasingly.
Afghan officials downplayed the situation, with Hai's deputy saying that he was "not a very influential person" in the district, and adding that he is believed to have left Afghanistan and gone to Pakistan.