Prosecution demands for a much longer sentence to send a message to other whistleblowers has failed, and the military judge has sentenced Pfc. Bradley Manning to 35 years in prison for his leaks.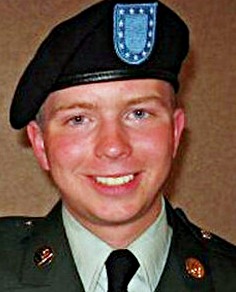 While an enormous sentence considering the prosecution failed to prove any actual harm from the leaks, Manning will have credit for over three and a half years already on the books from his protracted pre-trial detention, and would be eligible for parole in less than nine years.
The comparatively light sentence comes as a surprise, as Judge Denise Lind had repeatedly shown a willingness to give the military prosecutors everything they wanted, and they were demanding a minimum of 60 years.
The defense is planning a press conference for later today, and while this sentence is somewhat worse than the 25 years they were hoping for, the parole eligibility means that Manning may not have to spend his entire life in military custody, where he's already suffered considerable abuse. That, if nothing else, is a silver lining.
Last 5 posts by Jason Ditz