As Jabhat al-Nusra and other al-Qaeda linked rebel factions move into Syrian Kurdistan, a massive influx of Kurdish refugees has poured across the border into neighboring Iraqi Kurdistan, with the UN saying some 30,000 refugees, mostly women and children, have crossed in the past few days.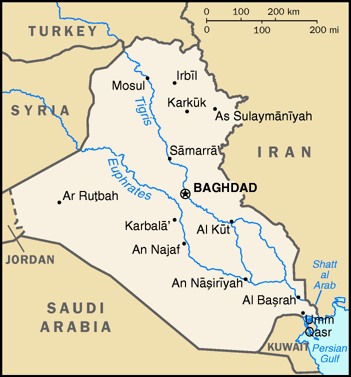 The huge and sudden influx has push aid agencies to their limits, but has also made the prospect of military intervention by Iraq's Kurdistan Regional Government (KRG) all the more likely.
It was only a little over a week ago that KRG President Masoud Barzani issued a statement saying that he was sending investigators to probe the details of the fighting in West Kurdistan and vowed to use "all of his capabilities" to defend the Syrian Kurds.
Now, instead of relying on investigators, Barzani has tens of thousands of refugees detailing the worst of al-Qaeda's atrocities, meaning that the pressure on him to follow through will be greatly increased, and Peshmearga deployments into Syria may only be a matter of time.