Israel's government has released a list of 26 Palestinian prisoners who are to be freed later on Tuesday as part of the deal which will see peace talks take place on Wednesday. The list of names sets the stage for myriad legal battles in Israeli courts, as the release is unpopular and many are hoping to prevent their release.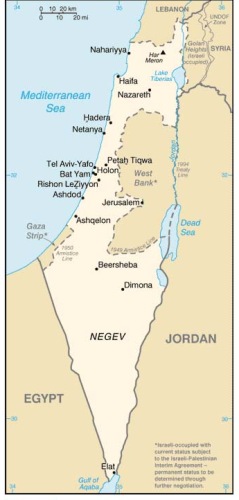 Housing Minister Uri Ariel condemned the decision as a "mockery of justice," while several advocacy groups have been blasting the decision as an insult to the victims of violence during previous attacks.
Proponents say that the releases, which cover Palestinians arrested for attacks before the 1994 interim peace agreement, is long overdue and that both sides committed large amounts of violence before that deal was in place.
The move is also virtually obligatory to get the Palestinian Authority to attend the talks, especially after Minister Ariel announced massive settlement expansions yesterday. With Israel having already reneged on a quiet promise of limiting settlement construction before the talks even began, the prisoner releases are materially all the PA is getting for talks that no one really expects to end in a real deal.
Last 5 posts by Jason Ditz