The first of the new round Israeli-Palestinian peace talks will begin with a preliminary meeting Monday evening, according to State Department officials familiar with the situation.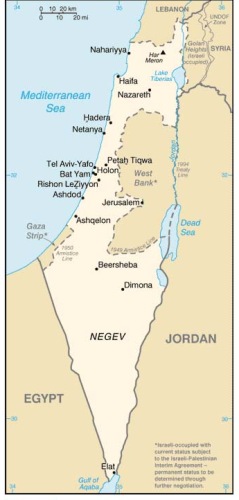 Representatives from both sides, including Israeli Justice Minister Tzipi Livni and top Palestinian negotiator Saeb Erekat will be in attendance for what is being described as a "procedural" talks that will continue into Tuesday.
These talks won't include any actual peace negotiations but will rather center on reaching an agreement for how and when the real negotiations will take place, with neither side apparently settled on that issue yet.
US officials are loudly championing the meeting, while officials from both Israel and the Palestinian Authority are downplaying the significance of the talks, saying that they are considerable disagreements to be resolved before any real progress is possible.
Last 5 posts by Jason Ditz