Dueling demonstrations were held in every major city of Egypt today, with one group of supporters for the ousted civilian government and another group in support of military rule.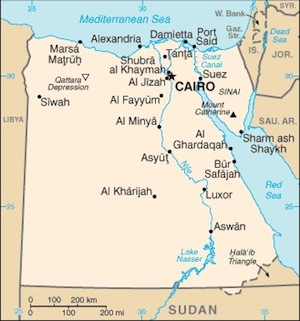 The two sides ended up clashing in Alexandria, with at least seven people killed and over 200 wounded. The fighting reportedly started after pro-coup demonstrators burned pictures of the ousted president.
The military says it intends to charge President Morsi, who has been held incommunicado since the coup, with myriad crimes centering around his having escaped unlawful detention during the Egyptian revolution and having met with Hamas officials during his time in office.
US officials expressed "concern" about Morsi's detention, though they have insisted that they will may actually recognize the coup, since US law forbids aid to military juntas but apparently doesn't require officials to ever officially notice when a junta seizes power.
Last 5 posts by Jason Ditz