The latest in a month-long battle to convince Russia to capture and extradite whistleblower Edward Snowden to the US, in absence of any extradition treaty, comes in the form of a letter by Attorney General Eric Holder, who "promises" in the letter that Snowden wouldn't be tortured or executed by the Obama Administration.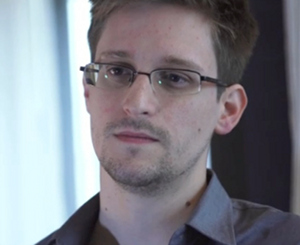 Holder said that absent the threat of Snowden being tortured, there were no grounds to grant him asylum. Many would disagree, noting the politically motivated nature of the charges, and the torture of Pfc Bradley Manning ahead of a trial for similar "crimes."
Snowden's father Lon Snowden says that the administration has vilified his son to such a point that he is "better off" staying in Russia or some other safe haven "until an administration that respects the Constitution comes into office."
German President Joachim Gauck, a well-known human rights activist who opposed the East German surveillance state he grew up in, noted that government misdeeds "will normally only be put right if information is made public," and that Snowden deserves respect for having done so.
Gauck's position could be hugely important with Germany heading into campaign season, as the NSA surveillance has been roundly criticized by Germans, with their government seen as insufficiently active in fighting against it.
Last 5 posts by Jason Ditz