12 car bombings and another 65 killed. It's just another day for Iraq, where large numbers of people are still being killed daily in sectarian violence that shows no signs of letting up, and is even surging with Ramadan.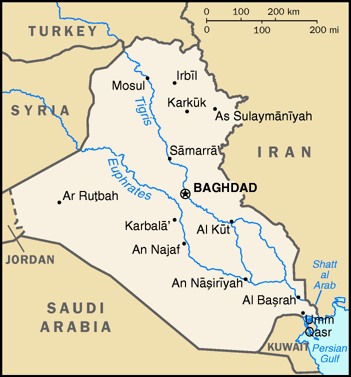 Iraq is no stranger to this sort of violence, which typified the era of US occupation. Yet as the tolls begin to surge yet again, locals are increasingly dissatisfied by the Maliki government's inability to do anything about it.
The tendency of past years to simply brave the risks seems to be trying up too in the new, pessimistic Iraq, as youngsters who traditionally break their fasts at cafes are finding those a prime bombing target, and staying home instead.
Cafes were targeted during the World Cup qualifiers, and now they're being targeted again in the evenings. Between the two, many have lost a friend or two in such attacks, and are choosing takeout to avoid being the next.
It's all part of a resurgent al-Qaeda in Iraq (AQI), which has gained support in neighboring Syria's Civil War, and is trying to reclaim some of the credibility it once had as a faction to be reckoned with in Iraq. Death tolls for July are expected to remain at multi-year highs.