Military judge Col. Denise Lind has refused to drop the charge of "aiding the enemy" against Pfc Bradley Manning on the basis of a flimsy case by the prosecution claiming Manning "indirectly" aided al-Qaeda in the Arabian Peninsula (AQAP) by leaking documents.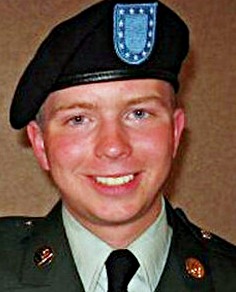 The ruling is expected to have a chilling effect on whistleblowers, and the threat of being accused of a potentially capital crime for a simple act of conscience was a major argument by the defense against even considering the charge.
Experts say that Lind's move isn't particularly surprising, and that it is extremely rare for such charges to get dismissed out of hand. At the same time, they say it is highly unlikely Manning can be found guilty of it, noting the paucity of evidence of actual harm presented by the prosecution.
Col. Morris Davis, one of the key witnesses called by the defense, expressed disappointment toward the ruling, and said the aggressive prosecution of Manning, when contrasted with the prosecution in the 2005 Haditha massacre, saying it suggested the military justice system is "not working."
Last 5 posts by Jason Ditz