The Obama Administration's stance on Egypt's coup, which is to say it's non-stance where it refuses to say if a military takeover counts as a coup or not, hasn't impressed much of anyone in Egypt, and the first high-profile US official visit, of Deputy Secretary of State William Burns, has been met coldly.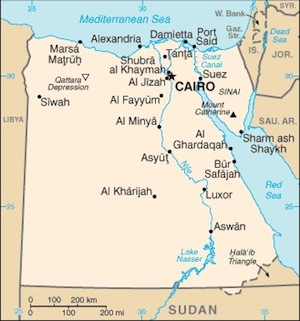 Talk of Burns meeting with many "civil society groups" didn't pan out because Burns found very few people willing to meet with him at all, and major factions in the old, elected government spurned him outright.
The formerly ruling Muslim Brotherhood rejected Burns especially harshly, blaming the US for the military coup that replaced them with a new junta and a handful of "liberal" backers.
America's de facto pro-coup position seemed clear in what few meetings Burns did find, talking up the military takeover as a "second chance at democracy" and admonishing them in extremely mild terms for the mass arrest of opponents of military rule.
While administration officials sought to justify their ambiguous position toward the coup as maintaining "influence" in the nation, Burns reception shows this has backfired, and the US has found itself making enemies of virtually everybody.
Last 5 posts by Jason Ditz