Two top Democratic Senators, Dianne Feinstein (D – CA) and Dick Durbin (D – IL) have issued a letter calling for President Obama to "rein in" the unnecessary force-feedings of detainees at Guantanamo Bay, saying it was unacceptable to continue force-feeding detainees en masse.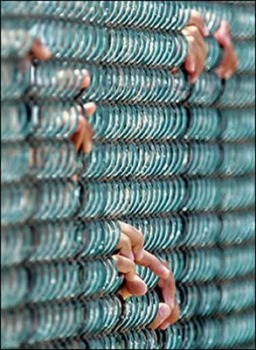 The letter stops well short of calling for the president to abandon force-feedings in general, which was the warning of a federal judge earlier this week, who noted that they are in violation of international law. Instead they urged Obama to at least order the military to follow the same guidelines on force-feedings as federal prisons do.
At present the military appears to have no public guidelines at all, and is adding more and more medical personnel to facilitate the wholesale force-feeding of detainees who are on a hunger strike complaining about the open-ended detention without charges and mistreatment at the site.
The White House shrugged off the letter, referring back to Tuesday comments by Press Secretary Jay Carney, who insisted the feedings would continue because the president doesn't want to allow any of the detainees to die, adding that the whole matter was up to the military.
Last 5 posts by Jason Ditz