The Venezuelan government has confirmed that whistleblower Edward Snowden has met the deadline for filing for asylum in their nation, and that at this point he only needs to decide "when he will fly here." Snowden remains in Moscow's Sheremetyevo Airport.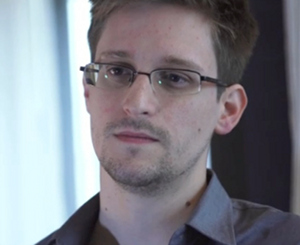 The White House says it is already petitioning Venezuela, as well as Bolivia, Nicaragua and Russia to immediately capture Snowden and turn him over to the US, saying that since the US has charged him with crimes he can't be allowed to travel again. This is, of course, not how asylum works, and Venezuela is likely to reject any requests.
The US also seems to be struggling with its paperwork on arrest warrants elsewhere, with the Irish High Court spurning a US request because the US wouldn't say where Snowden allegedly committed the "crimes."
That's uncertain at any rate, but a big issue, because if Snowden violated US law outside of the US, the question of extraterritoriality becomes central, and at least in Ireland, there would need to be an Irish equivalent to the laws the US are citing.
It's like the US deliberately avoided including this on the form if it did take place overseas, as the US has regularly been criticized for having harsh punishments for whistleblowers that treat them as spies under the Espionage Act.
Last 5 posts by Jason Ditz