Days after the military coup that ousted the government, supporters continue to march for the restoration of President Mohamed Morsi, currently being held in detention by military forces.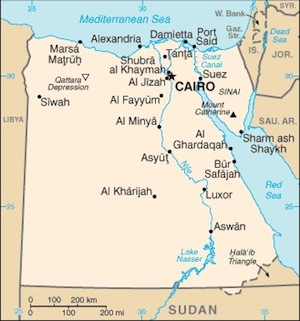 Though not as big as the Friday rallies, thousands of Morsi supporters marched again today, condemning the coup and demanding the release of detained members of the former ruling party.
The leaders, mostly the members of the Muslim Brotherhood that haven't been captured by the junta, have called more demonstrations, promising to escalate the rallies every few days until Morsi is restored.
"We are logistically capable of carrying this on for months," noted Gehad el-Haddad, one of the spokesmen for the Brotherhood. The military's supporters have also held pro-coup rallies in central Cairo, cheering General El-Sissi, the Defense Minister and de facto ruler of Egypt.
Where this all ends is anyone's guess, but the military's strategy of the moment is just to continue with the arrests, and hope that will quiet things down. If not, a protracted battle could ensue.
Last 5 posts by Jason Ditz