The United States and other Western nations have made it a point not to complain too much about the Egyptian military coup, with officials conspicuously avoiding using the word coup at all. That's led the ousted Muslim Brotherhood government to believe that those nations are on board with the coup.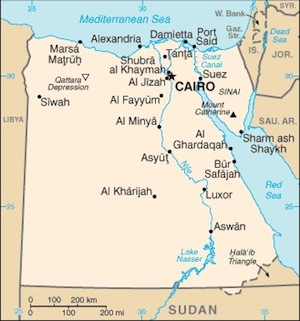 That's going to be a long-term problem, warns Mohammed El-Beltagi, the general secretary of the Freedom and Justice Party (FJP), who warns that everyone will lose from the coup, and that hatred of Western nations that supported the Mubarak regime was quickly returning with their ambivalence about the coup.
The FJP and the Muslim Brotherhood were banned during Mubarak's rule, and won overwhelming victories in every election since his ouster. Since the coup, the junta has been arresting FJP leaders en masse, Beltagi confirmed he had narrowly escaped capture on multiple occasions during Friday's anti-coup protests.
Muslim Brotherhood spokesman Ahmed Aref issued a statement encouraging supporters of the elected government to continue to protest against the coup, while other Islamist factions opposed to the coup have suggested launching an intifada.
Last 5 posts by Jason Ditz