With Egypt's military openly revealing imminent plans for a takeover, the Obama Administration's response has been extremely muted, and has focused its criticism on the nation's president.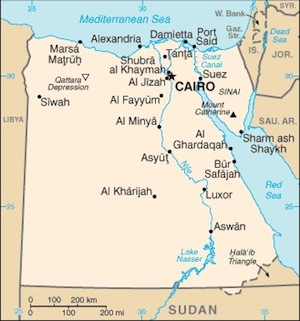 Instead of expressing any specific concerns about the impending coup, President Obama has issued a statement warning Morsi that he needs to "listen" to the protesters that are demanding his resignation, saying that it is vital to a functioning democracy that they feel like they're being heard.
Secretary of State John Kerry reportedly conveyed the same warning to Morsi later, and while the administration claims it has been "in touch with all sides," including the military, there is no public indication that the coup would be opposed by the US.
The US has never been particularly keen on Morsi to begin with, and Morsi has accused the State Department repeatedly of "meddling" in internal affairs. This acrimony suggests that the US may quietly welcome a regime change, and be deliberately avoiding any statement that might dissuade the military from setting up another interim junta.
Last 5 posts by Jason Ditz