The adjective "do-nothing" tends to get attached to Congress as a matter of course, but weeks after the initial revelation of the NSA's PRISM surveillance scheme, that's exactly what Americans have gotten out of Congress, nothing.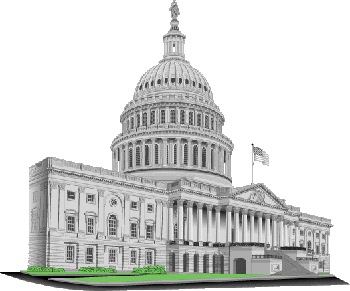 There've been proposals from both sides of the aisle, but they've been met by disinterest and even open scorn by most of the Senate leadership, with Majority Whip Dick Durbin (D – IL) saying the bills would be "ill-fated."
Senate Majority Leader Harry Reid (D – NV)'s former spokesman Jim Manley insisted that Congress would uphold the massive surveillance powers as a matter of course, saying that there were "real threats from individuals" and the NSA would fight them.
Sen. Patrick Leahy (D – VT) seems to be the top Senate leader willing to propose any changes, and as Judiciary Committee chairman he can probably at least get his proposal a vote. On the other hand, Leahy's bill has the fewest teeth, and would forestall most debate on the matter until Summer of 2015.