An unnamed Likud cabinet member is claiming that Prime Minister Benjamin Netanyahu is willing to withdraw from the vast majority of the West Bank as part of a peace deal, assuming unspecified "security demands" are met.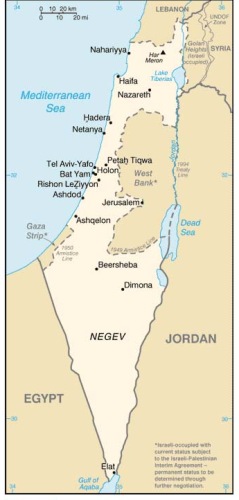 Netanyahu has long spurned calls to present a specific offer on peace, and the minister conceded that Netanyahu still hasn't drawn a map, but realizes that Israel will have to withdraw from "more than a few settlements" to make a deal.
Deals in general don't sit well with a lot of the current government, however, and Energy Minister Silvan Shalom (former Foreign Minister and Vice Premier) says Netanyahu might face a split in his own Likud Party if he tried to move forward with any peace deal.
Shalom warned that deals of the kind being discussed "contradict the principles of the Likud" and would cause a major political shock. Indeed, other Likud members have rejected peace on general principle and suggested any deal would be vigorously opposed.