Israeli Deputy Defense Minister Danny Danon has reiterated his opposition to the notion of Palestinian statehood, saying he was shocked by the public criticism has was met with in insisting the two-state proposal was effectively dead in the water.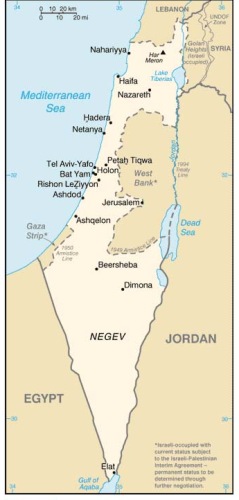 Prime Minister Benjamin Netanyahu was quick to disavow Danon's statements, and admonished the members of the coalition government to stop issuing statements on the matter, saying it was necessary to keep up at least the appearance of solidarity among the coalition.
Yet Danon's assessment appears accurate in the sense that there has been no effort to bring up the two-state solution in any actual resolutions, and there appears to be enough overt opposition in the tenuous coalition to block any attempt to actually push a deal through.
Danon predicted that opposition even within Likud was so deep that if there was any "actual action" it would spark an ideological revolt against the proposal, and said Israel should instead annex the West Bank.
Last 5 posts by Jason Ditz