Mass demonstrations have swept the country, while fear of instability has crippled the Turkish stock market. The protesters are openly calling this a "Turkish Summer" and demanding Prime Minister Erdogan immediately resign.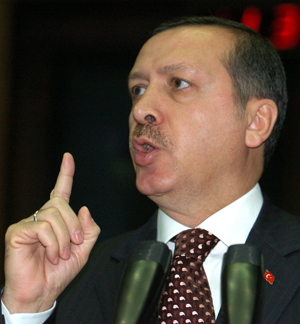 It's quite an international embarrassment, and the thousands of protesters wounded by brutal police offensives are going to be an enduring image, but analysts say that none of that has put Erdogan's rule in serious jeopardy.
Erdogan's autocratic policies, and his responded to small protests with large crackdowns and accusations of "terrorism" have been a real eye-opener, but his party's stranglehold on the political process is still in place, and beyond a few opposition figures, he faces little criticism from actual officials.
And so far the signs are that his Justice and Development Party (AKP) just doesn't care how Erdogan behaves, with his aides cheering every bellicose speech. One local AKP official resigned today in Igdir to protest the policy, but this seems to be the exception, rather than the rule.
Last 5 posts by Jason Ditz