With President Obama poised to offer a speech on the subject of Guantanamo Bay tomorrow, reports coming out of the Wall Street Journal say that the president is planning to "speed up" detainee transfers, which is to say, actually do any transfers at all.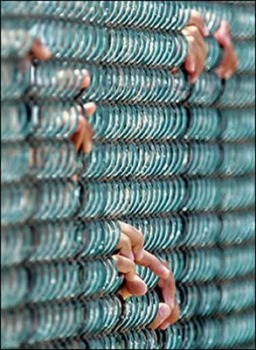 The US hasn't been releasing detainees for quite some time, and 86 detainees, roughly half of the prison population, have been cleared for release by either the Bush Administration, the Obama Administration or both, and have remained in custody with no end in sight anyhow.
The ongoing hunger strike at Guantanamo is said to be driving the policy shift, in which Obama will reportedly, within the next few weeks, scrap the ban on Yemen transfers.
The hunger strike passed its 100th day last week, and medical experts say that despite the force-feedings it is only a "matter of time" under the first detainees start dying. With many of the strikers cleared for release, them choosing suicide over waiting would be particularly embarrassing for the administration, but rumors of what might happen in several weeks is unlikely to convince many to scrap the strike.