Last week's story of the US Air Force's Chief Sexual Assault Prevention and Response officer being arrested for sexual assault may have been embarrassing, but it seems to have been the tip of the iceberg.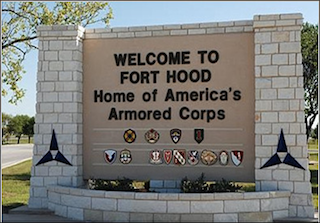 Today's story features a much worse incident in the Army, with reports that the Sexual Harassment/Assault Response and Prevention (SHARP) coordinator for Fort Hood was caught running an on-base prostitution ring and sexually abusing female soldiers under his command. He was also accused of forcing subordinate female soldiers into prostitution.
The soldier was identified as Sgt. First Class Gregory McQueen, and in the face of allegations ranging from sexual abuse to pimping and misuse of power, he has been suspending from his duties, though officials maintain he has yet to actually be charged with crimes related to this.
Officials familiar with the situation say Sgt. McQueen got his start when he persuaded a private under his command to sell sexual favors to other soldiers. The ring grew but he was finally caught after he approached another private as a potential recruit and sexually assaulted her when she refused to be a prostitute. She reported the attack to military officials.
The military was already facing major criticisms for its inability to get a grip on their systemic sexual assault problems, and with every new scandal it becomes painfully apparent that they are failing miserably in these attempts, drawing ire from the civilian leadership of the Defense Department as well as Congress.
Army Secretary John McHugh termed the latest incident "sickening," while Defense Secretary Chuck Hagel was said to be gravely concerned by the "breakdown in discipline" in the ranks of the military evidenced by such incidents.
Last 5 posts by Jason Ditz