A suicide bombing attack tore through a residential neighborhood in the Balochistan provincial capital of Quetta, killing at least seven people and wounding 68 others, and sending debris across the area. The shockwave broke windows across the region, including in a nearby shopping center.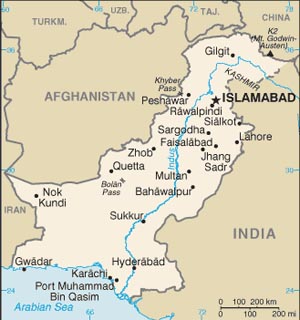 The attack targeted Inspector General Mushtaq Sukhera, the provincial police chief, and occurred in front of his home. His motorcade had just reached his house when the attacker struck, but he was not wounded.
So far no group has claimed credit for the attack, but the incident fueled panic across the region, particularly among protesters rallying against the government just a few blocks away, who thought their rally might've been under attack.
The attack comes just a day after the elections, which came and went relatively peacefully in Quetta. The city enjoyed a solid turnout in spite of calls for a boycott by the Baloch National Front (BNF), a secessionist group.
Last 5 posts by Jason Ditz