Counting continues in this weekend's Pakistani election, but it is clear that the Pakistani Muslim League-N (PML-N) has won, and that party leader Nawaz Sharif is going to form the next government. Talks are already under way on getting independent MPs on board as allies.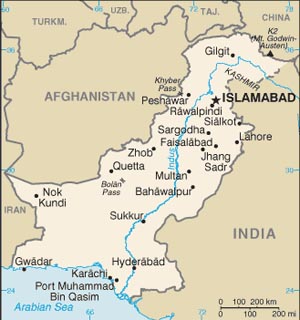 The big question now is how big a plurality Sharif will have, and whether he will be able to secure a simple majority outright without the need to bring smaller parties on board.
In addition to the usual district-based seats, Pakistan's elections have a complicated system of set-aside seats distributed on the basis of overall votes from women and ethnic minorities. How those splits will shake out remains to be seen, and will be the difference between a majority party or one that needs partners.
Sharif has plenty of likely partners among smaller conservative parties, but the more partners he brings on board, the more difficult a time he will have passing the economic reforms that he is seeking.
Last 5 posts by Jason Ditz