Bolivian President Evo Morales reports that he is expelling the US Agency for International Development (USAID) over repeated allegations that it is conspiring against his government.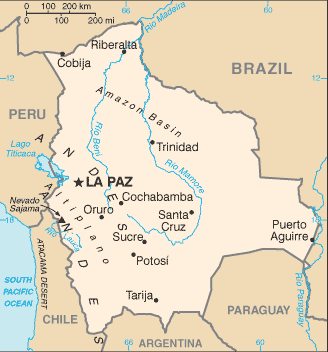 USAID has been in Bolivia since 1964, and has been informed that they will be given a "reasonable" amount of time to suspend remaining operations. The State Department expressed "regret" over the decision.
Bolivian officials have repeatedly accused USAID of using its aid program to impose its political will on the country, and was blamed for 2011 protests against Morales' government.
US-Bolivian relations has been worsening in recent years, with US officials pointing to the legality of coca in the country as a primary cause. Morales has accused the US of treating his country like a pawn in international relations.
Last 5 posts by Jason Ditz