In what could be the first peaceful transition from one civilian government to another in Pakistan's history, the process of campaigning has been extremely ugly, with regular militant attacks on political rallies, and at least eight more people killed today.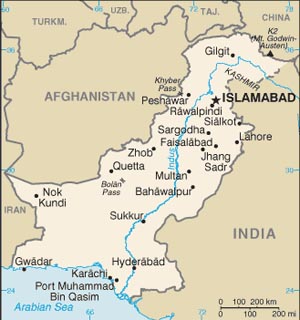 Rallies are becoming harder to hold and more sparsely attended as seemingly even small ones are a target, leading MQM leader Atlaf Hussain to complain that only the "mini-Taliban parties" can even hold rallies any more.
MQM, a Karachi-centric party, has seen plenty of political violence, as has their major regional rival, the Awami National Party (ANP). While the MQM is chiefly the party of the natives of the region, the ANP recruits chiefly from the same Pashtun immigrants the Taliban does. The ANP's explicit secularism has made it perhaps the bigger target.
But everyone is a target across the political spectrum, with PTI chief Imran Khan publicly urging the Taliban to just lay off the campaigns until after the vote, insisting that the overwhelming threat of violence is throwing the whole election in doubt.
Though it is hard to say who is being hurt the most by the attacks, voter turnout could be dramatically harmed by the killings, and particularly badly in the northwest and tribal areas.
Last 5 posts by Jason Ditz