Details are still murky, but clashes have erupted in the western city of Kashgar, China, with reports of 21 people killed, including six police and six ethnic Uighurs, who Chinese media described as either "mobsters" or "terrorists."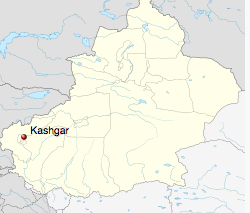 Chinese officials report that the fighting began when "community workers," apparently ethnic Hans, raided a private Uighur home and claimed it was filled with "rioters," attempting to confiscate their knives.
Officials say that raids on ethnic Uighur homes are commonplace, and that this was "a regular check," which they said meant the people inside planned it and it was a "terrorist attack."
It was the deadliest fighting in the region since 2009, when ethnic clashes between Hans and Uighurs killed around 200 people in Urumqi. The area is remote, but considered hugely important to China's economic future because of its large energy deposits, meaning ethnic unrest could be a serious concern going forward.
Last 5 posts by Jason Ditz