A US District Court has ruled (pdf) that the Pentagon cannot keep secret the list of graduates from the Western Hemisphere Institute for Security Cooperation (WHINSEC), the re-branded version of the notorious School of the Americas.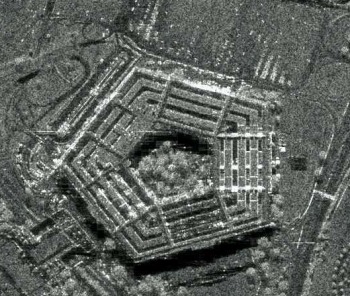 Founded in 1946 as a "anti-communist" training camp for Latin American nations, the school taught some of Central and South America's most brutal human rights violators, and openly taught courses in torture.
A group called School of the Americas Watch (SOAW) had compiled a list of all attendees and instructors from 1946 through 2003, noting the enormous number of torturers and war criminals the school had produced. The Pentagon claims policies have changed and human rights protections are now being emphasized in the training.
But since 2004 the Pentagon has refused to issue lists of attendees, claiming "national security" and privacy concerns and even going so far as to classify the data. Congressional calls to mandate the publication of the data were ignored with a "national security" waiver, as were FOIA requests aimed at seeing if the promised changes were really leading to fewer torturers being trained.
The Pentagon had been citing privacy exemptions in the Freedom of Information Act (FOIA) allowing them not to release certain details like third party medical records to justify refusing to release any names at all. The court ruled that the Pentagon failed to show any evidence that simply producing names and countries of origin would qualify for such a waiver, and is ordering the Pentagon to make the data public within a month.
Last 5 posts by Jason Ditz