Just because an English-language website looks like it belongs to Jabhat al-Nusra, the Syrian rebel group that is openly endorsed by al-Qaeda, doesn't mean it actually is.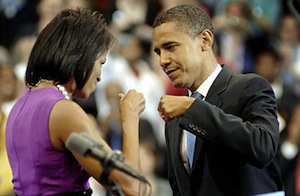 That's the lesson Abdella Ahmad Tounisi, an 18-year-old Chicagoan, learned last week, as he was arrested by the FBI after he emailed the phony, FBI-run website offering to help him join the Syrian rebellion.
Tounisi was in court facing charges of "attempting to provide material support to a foreign terrorist organization" because Nusra, online the rest of the US-backed rebellion, is listed as a Foreign Terrorist Organization by the State Department.
The charges are sure to spark controversy about the FBI once again entirely manufacturing a "plot" and then arresting the person that came in contact with it. Tounisi was never in touch with any actual foreign terrorist organizations, and his charges were based entirely on emails to a fake website and followup Google searches.