Dubbed one of the "most highly regarded units" in the entire Afghan military, an army unit of 13 soldiers were routed and all killed today in a battle for a remote outpost in Kunar Province.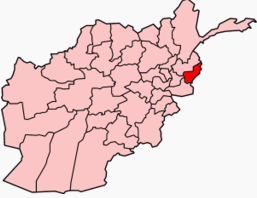 The outpost, in a mountainous area of the key border province, was in an area frequented by Taliban factions. The Taliban attacked with 200 fighters, killing all within, though they appear to have abandoned the outpost by the time a second group of Afghan troops showed up.
Taliban spokesmen confirmed their role in the attack, and reports from the scene indicate that they burned the outpost virtually to the ground before leaving it. Officials say they believe many of the deaths of Afghan troops was from the fire, and not the battle.
Such a major offensive is unusual this time of year, as it has come before the Taliban's official "spring offensive." NATO says they believe this could indicate that this summer's fighting will be even worse than last year's.
Last 5 posts by Jason Ditz