Sectarian violence continues to be an enduring problem for the new Egyptian government, with the funerals of four Christians killed in earlier clashes giving way to a new round of clashes and a heavy-handed crackdown by riot police.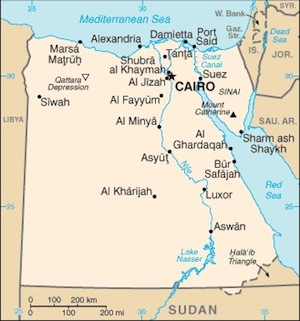 The funeral at the Coptic Orthodox cathedral in Cairo saw mourners blaming the Morsi government for failing to get a handle on Islamist gang violence, and was promptly attacked by such a gang, with attackers throwing rocks and chasing the mourners into the cathedral.
That wouldn't be the end of the matter, however, as riot police responded to the incident by attacking everyone on both sides, and firing tear gas canisters into the cathedral at people who were trying to escape the violence outside.
Anti-Morsi protests aren't exclusively religious in nature, of course. A march organized in the city of Mahalla, to commemorate the 2008 labor strike, turned into an impromptu political rally for opposition factions, which tried to use it as a platform to condemn Morsi. This too saw an attack by riot police, which has sparked several spillover protests around the nation, all of which are facing police crackdowns.
Last 5 posts by Jason Ditz