The Kurdistan Workers Party (PKK) leader Abdullah Ocalan's call for a ceasefire to begin today is being uniformly implemented by Kurdish fighters affiliated with the group, pausing nearly 30 years of fighting in Turkey and setting the stage for peace talks.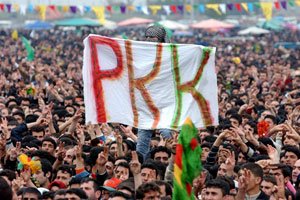 Ocalan called the ceasefire from prison yesterday, and urged fighters to disarm or leave Turkey for the time being, saying it is time for Turkey and the PKK to "rapidly solve" the long-standing disputes.
Turkish officials have mostly been mum on any specific reforms, but did say they "cautiously welcome" the ceasefire, and the military has been ordered to respect it so long as the PKK attacks have stopped.
In Turkish Kurdistan there is already optimism that the decades of violence is now over, and a hope that they will see positive action from the Erdogan government soon.
The big reform from the Turkish government would be the recognition of Kurdish people as an actual ethnicity, something they have long refused to do. Several in parliament have been pushing for such action for awhile, and it would go a long way toward showing some good will for the peace talks to come.