Lawyers for Guantanamo Bay detainees and human rights officials have reported over 100 detainees are engaged in a hunger strike, protesting mistreatment and the confiscation of Qu'rans.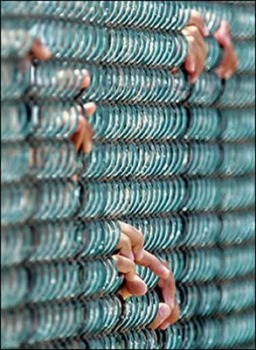 The Pentagon's own stance on this continues to change, with officials initially claiming only nine "recognized" hunger strikers, but are now copping to more than 20. Gen. John Kelly, the head of SOCOM, says that an exact number is hard to come by since meals are served communally and the military doesn't really keep track of who is eating and who isn't.
Kelly still sought to downplay the "more than 20" number, saying he believes that the detainees are probably "eating a bit, but not a lot." He said the claims of mistreatment were "nonsense" and that the detainees were just "frustrated," apparently at being held for life without charges or access to courts.
While they're trying to chalk up the hunger strike as no big deal, officials concede that they're considering a dramatic overhaul of the detention center, including new buildings and a fiber optic network to modernize what has become a permanent part of America's foreign policy.
Last 5 posts by Jason Ditz