A new report issued by Dutch peace group IKV Pax Christi is detailing the huge and still growing problem of depleted uranium (DU) contamination of Iraq, after the US spread in excess of 400 metric tons of the material, mostly as armor piercing ammunition, across the nation in an invasion and nearly decade-long occupation.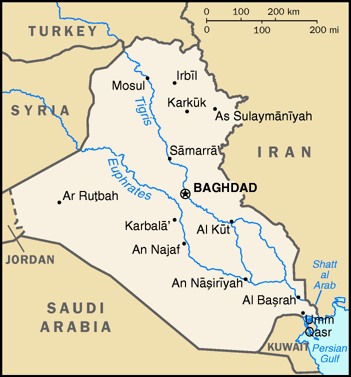 The report (pdf) was commissioned by Norway's Foreign Ministry, and warns that with several hundred sites already contaminated by the toxic and low-radioactive material, the problem is just getting worse, as scrap metal dealers are unknowingly acquiring DU alongside other war scrap and spreading it around to other sites.
Iraq's Health Ministry has reported an increase in cancer, likely attributed to DU exposure, and the World Health Organization is probing reports from Iraqi doctors that birth defects are also on the rise, though Britain and the United States say they will keep using DU weapons until they see actual proof of the health problems.
The current estimates are that each site will cost between $100,000 and $150,000 to decontaminate, and with over 300 sites already confirmed that is going to mean a minimum of $30 million in cleanup costs, and likely far more as the problem continues to worsen.
Last 5 posts by Jason Ditz